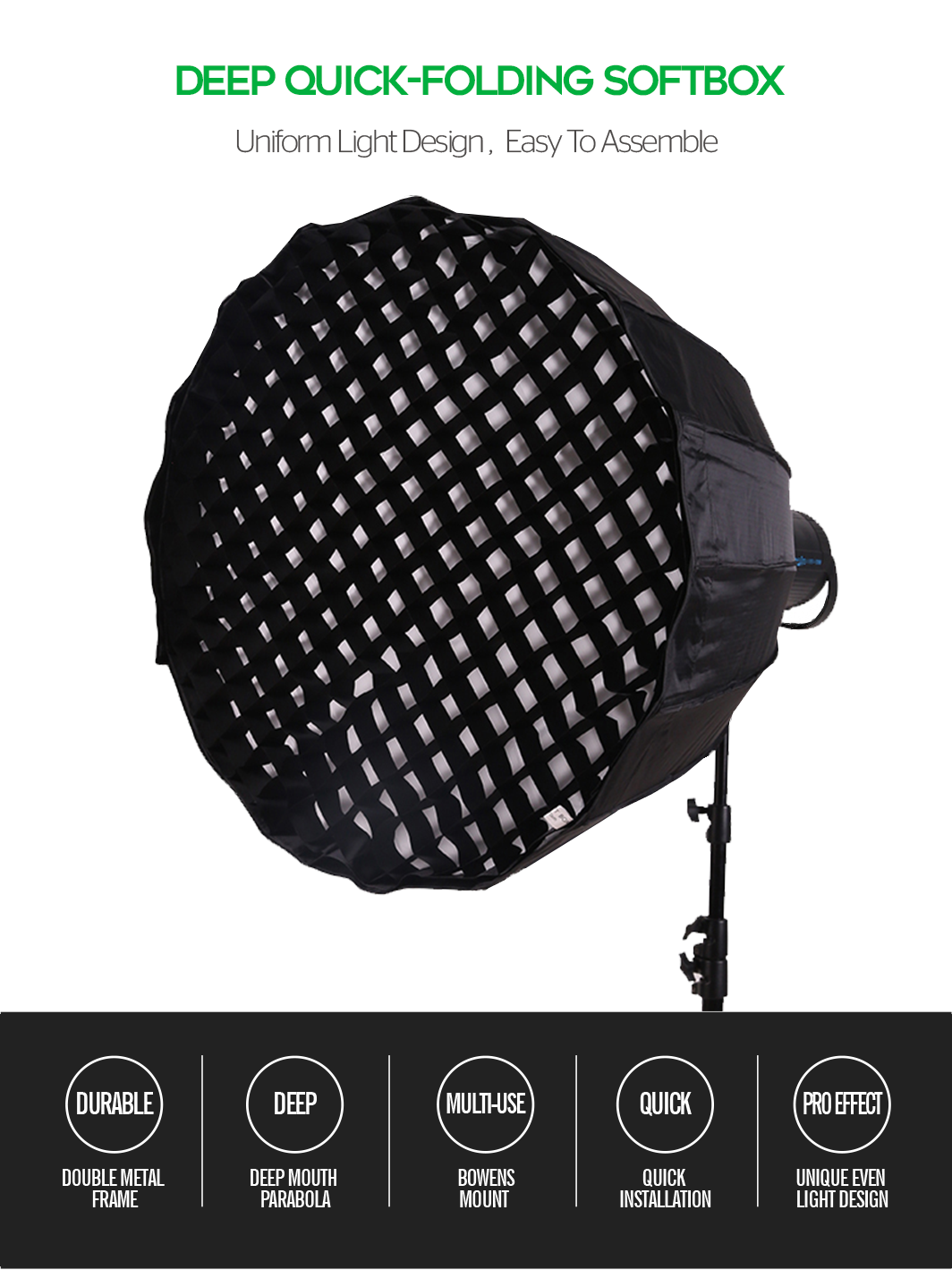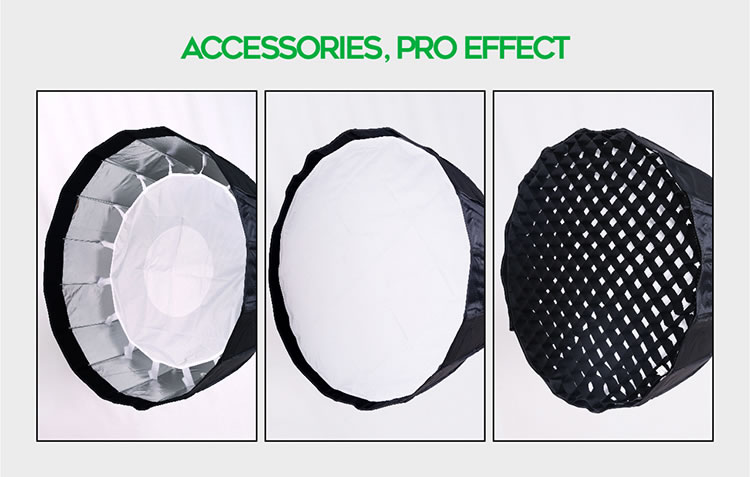 QUICK TO ASSEMBLE:
Designed as an umbrella; Easy to use with no hassles in opening or closing.
SOFTBOX WITH BOWENS MOUNT:
Come with bowens mount speedring adapter for most brands of strobe light; Support one to three layer diffuser:Inner Baffle, Front Diffuser and Grid,and providing various lighting effect; Removable inner baffle and front diffuser allow you to soften the light while lowering exposure by 2.1 stops; Fabric grid included to tighten beam angle and help control unwanted light.
GREAT COMPATIBILITY:
This deep parabolic softbox is compatible with speedlite with bowens mount.
PACKAGE INCLUDES:
(1)Deep Parabolic Softbox, (1)Internal Diffuser, (1)External Diffuser, (1)Eggcrate Grid, (1)Reversible Deflection Cap Disk, (1)Carrying Case; NOTE: The strobe light and the light stand are not included.