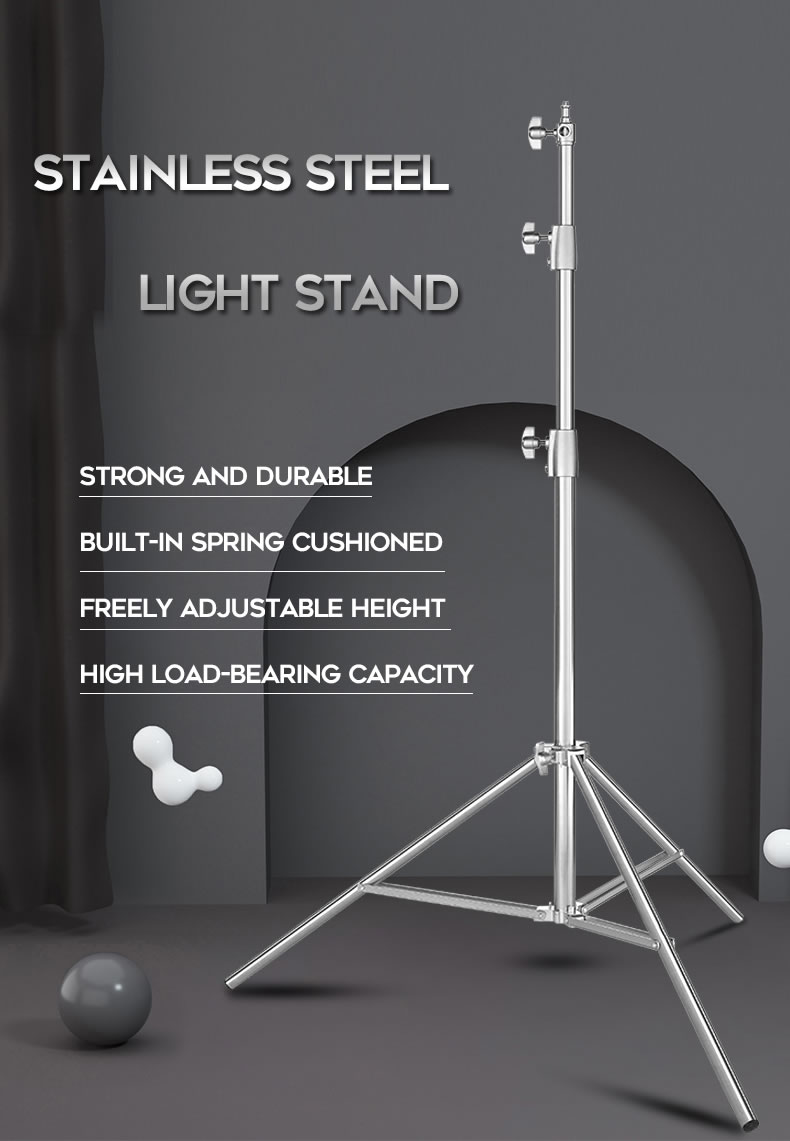 Product Name

2.8 meters Aluminum Lightweight Photography Light Stand,Novices and pros alike will appreciate the light stands' versatility, strength, and sleek foldable design.

Material

Stainless Steel material, thicker and bolder;Stamping process, The stands' sleek black finish offers an attractive appearance.

Fetaures

Built-in spring buffer design ,Folding, bigger and smaller, Convenient to carry and retractable lamp stand, stretch up to 280cm, shrink 100CM, convenient to go
out with ring lights, flashing lights,softbox.

A 1/4-inch screw tip makes it easy to connect standard stay-on lights, flashing strobe lights, and backgrounds. Attachments stay in place and can be quickly switched out as needed.

Stand Height

Adjust the height from 100 cm to 280cm(210cm -- 320cm optional)

To adjust the stand height, simply turn the release switches to loosen or tighten.


Bearing capacity

3KG -5KG Suitable for on-camera flash , fill light,ring lights, flashing lights,softbox.

Packing specification

Packaging size is 105*22*32CM,weight:2.2kg/pcs,2kg/pcs
Light stand performance
Material: Stainless steel construction is corrosion-resistant and long-lasting, protecting the light stand from air pollution and salt exposure Included 1/4-inch to 3/8-inch Universal Adapter is applicable to most photographic equipment; Note: Light stand only; Foldable and portable: Lightweight to be carried with; Sandbags can be placed on the legs to increase the base weight (Not included) Spring buffer device: Spring buffer device is installed at the node of the light stand to effectively prevent the light stand from sliding down and damaging the equipment installed on it. Its solid locking capabilities ensure the safety of your lighting equipment when in use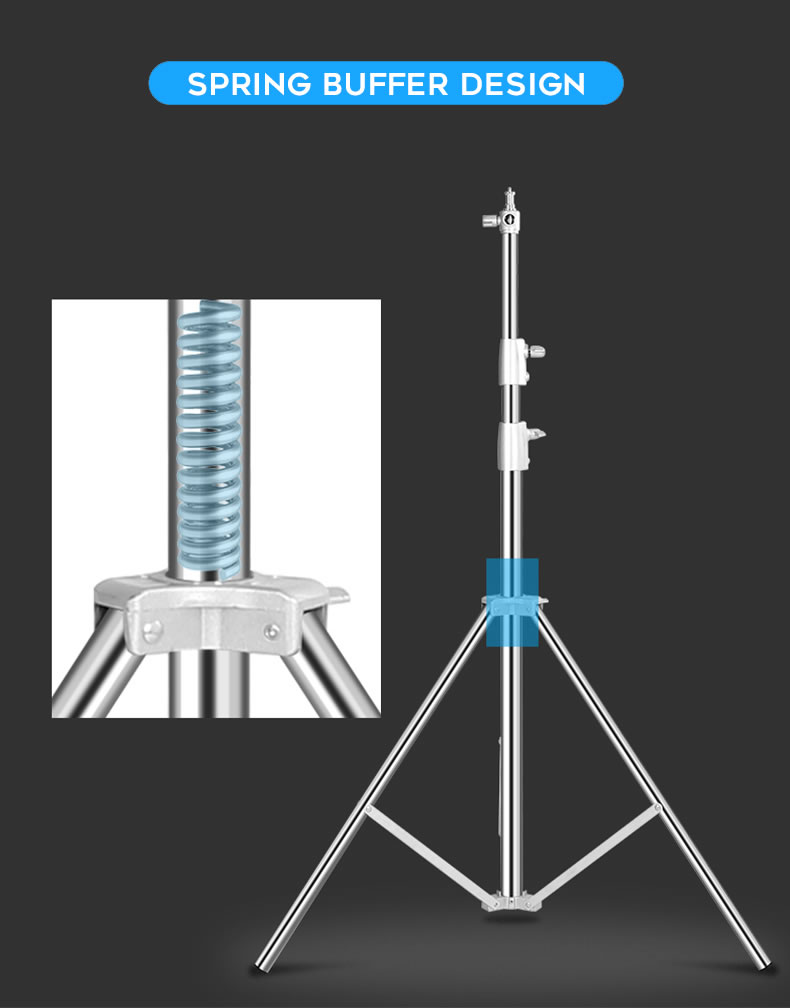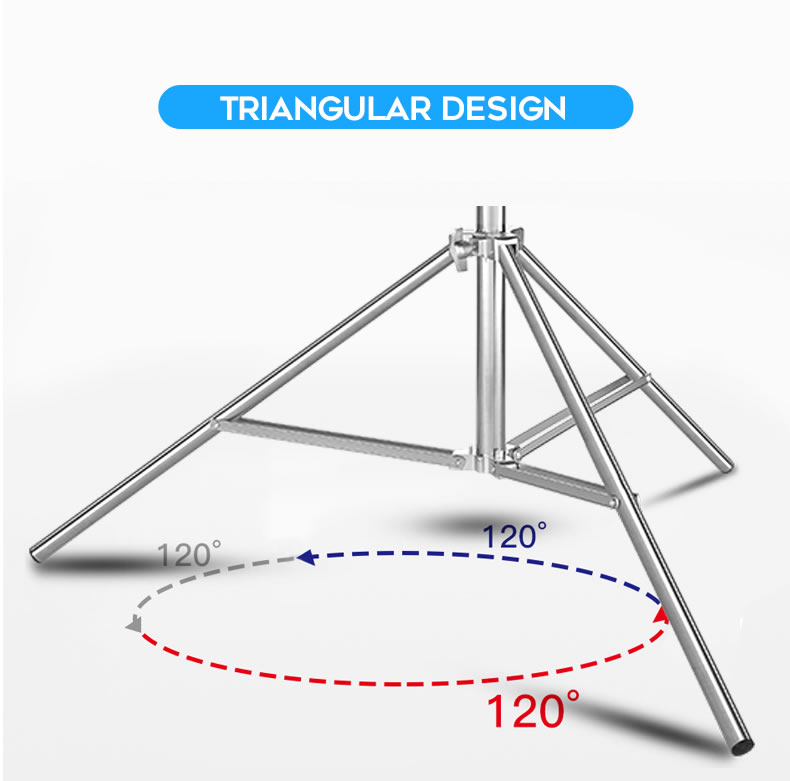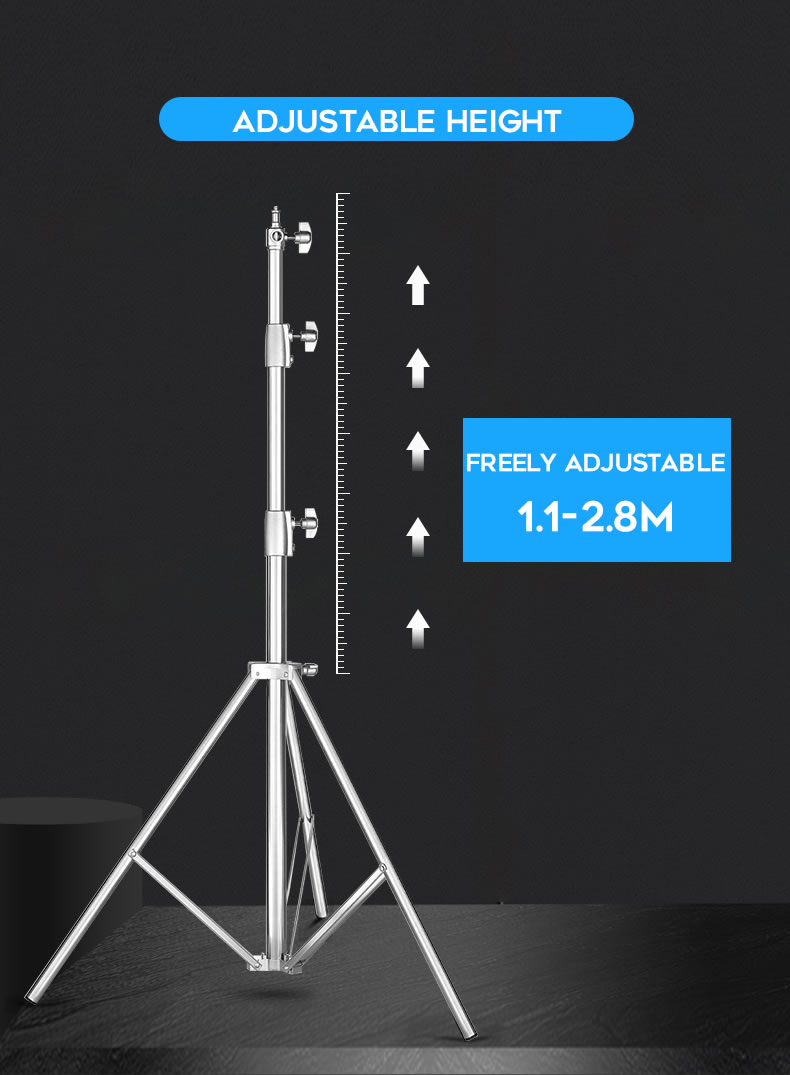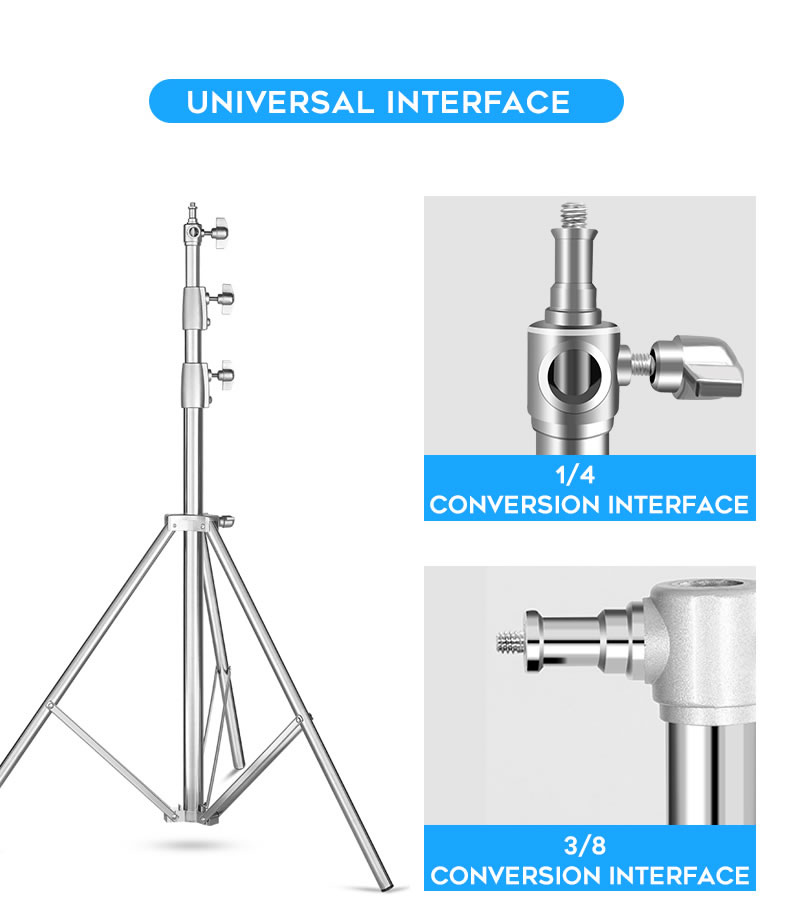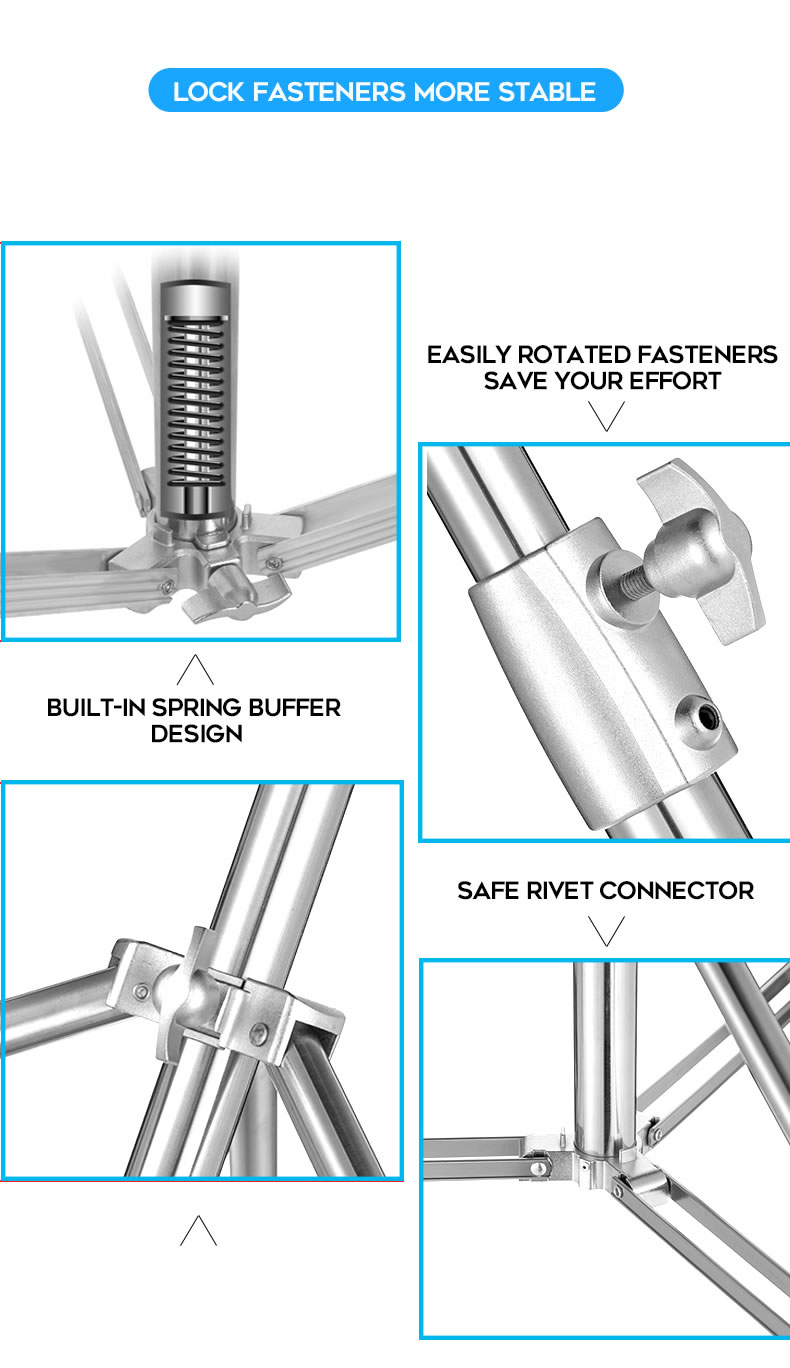 ※About us

We are a professional manufacturer of photographic equipment. We have five production lines. Main products: photographic lights, led ring lights, led studio lights,led video light,softbox, soft boxes, background ,backdrop, green screen ,light stand ,tripod,photography accessories, photography equipment.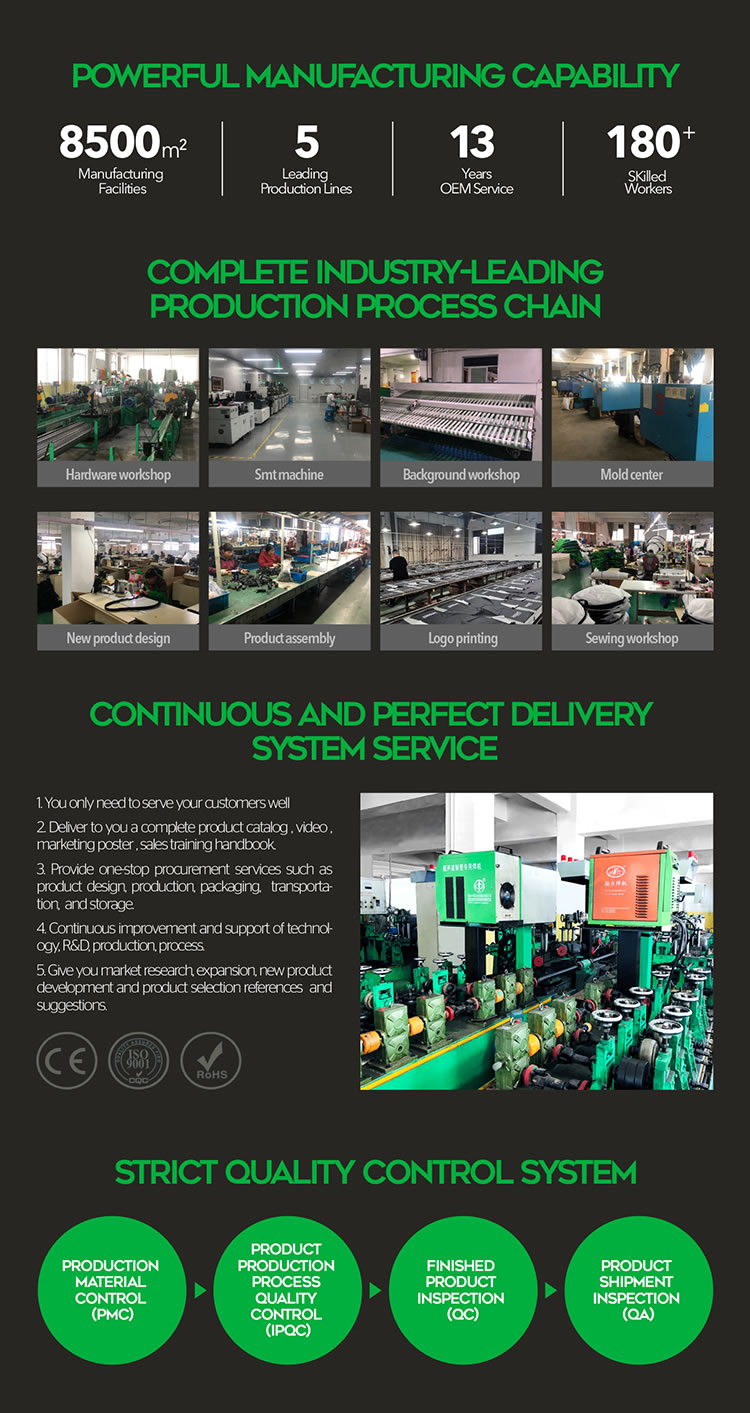 ※How do we ensure our quality ?
1. In the field of photography, well-known brands are our cooperative customers. We have provided them with oem services for 13 years. With their help, we have continuously optimized our quality control system.

2. We are confident to provide customers with top quality products as we have solid flow of Production Material Control (PMC),In-Process Quality Control (IPQC), Finished Product Quality Control (QC) and Delivery Quality Assurance (QA). To provide you with an extra level of protection, we check our items piece by piece prior to shipment.

3. Our products have passed ISO 9001,CE,ROSH, CCC, ROSH and other certification .

※What make our product difference from other factory?
1.Our clients benefit from lower manufacturing costs and time-to-market volume production through over 180 highly qualified staffs and the 8500 square meters workshop, including a mold development center, a metal and plastic injection center,a hardware processing center, 5 product assembling centers , Printing workshop.

2. Thanks to more than 15 dedicated engineers with strong engineering capability and extensive experience in system R & D, we keep developing new products every year to keep up to date with the market. we pride ourselves on our ability to meet our customers' needs. If one of our standard products doesn't meet your requirements, we can custom-design a product for you.

3.We have a complete process chain in the industry, so we can provide you with better customized services


4.Normally MOQ 100pcs, but we also accept small sample order for quality clients.