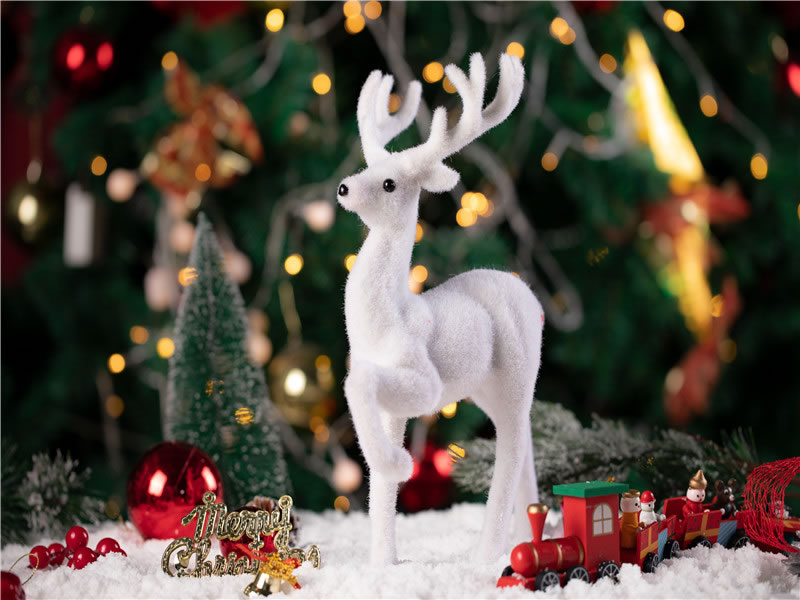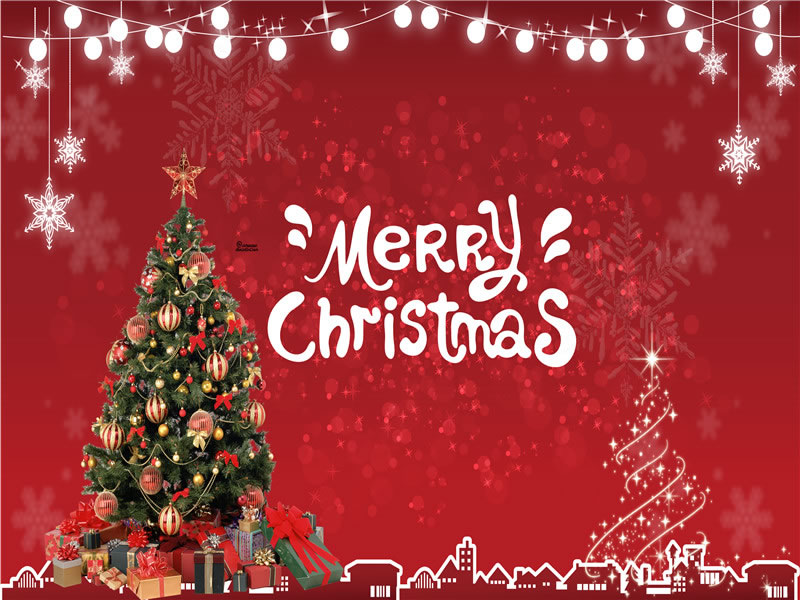 Backdrops performance
Professional photography backdrops. Bright and vibrant color and amazing quality, Wide enough for selfie or video ,Perfect reflectivity,Reasonable Price, Fast shipping, Quality after-sales service. Vinyl lightweight , easy carry and storage, durable, No Harm and No Smell.
Matches differ occasions, Perfect for photo studio, Any Party Events, Home Decor or YOUTUBE vedio.
Your satisfaction is our sole purpose! Please do not hesitate if you have any questions about our backdrops. JUST contact us firstly, you will get a reply within a short time.
No wrinkle,No reflective,Light-proof.
Digital Printed,pattern is realistic,stereo sense is strong.
Material
: Using high-quality vinyl, which can make it more wrinkle-resistant ,easier to remove the folds when ironing.
Color
: We use high-definition digital printing and thermal transfer technology, which can print the color more realistically on the background cloth, and it will not fade even if it is washed for many times. Compared with other similar products, this color will appear brighter and more realistic.
Design
: We have unique designs for patterns. If you need custom patterns, please feel free to contact us. For the product, we have added a circle of seaming technology around the backdrop, which will make the whole backdrop more firm.
How to use
: The package contains only a whole backdrop, the size is 5x7FT. If you don't have a backdrop stand, you can use nails or tape to fix it on the wall. We recommend that you lightly iron it with a steam iron before use to remove wrinkles and folds.
Uses: It can be used for photography backdrop, party backgrounds and banners, studio props, party supplies, and even tablecloths.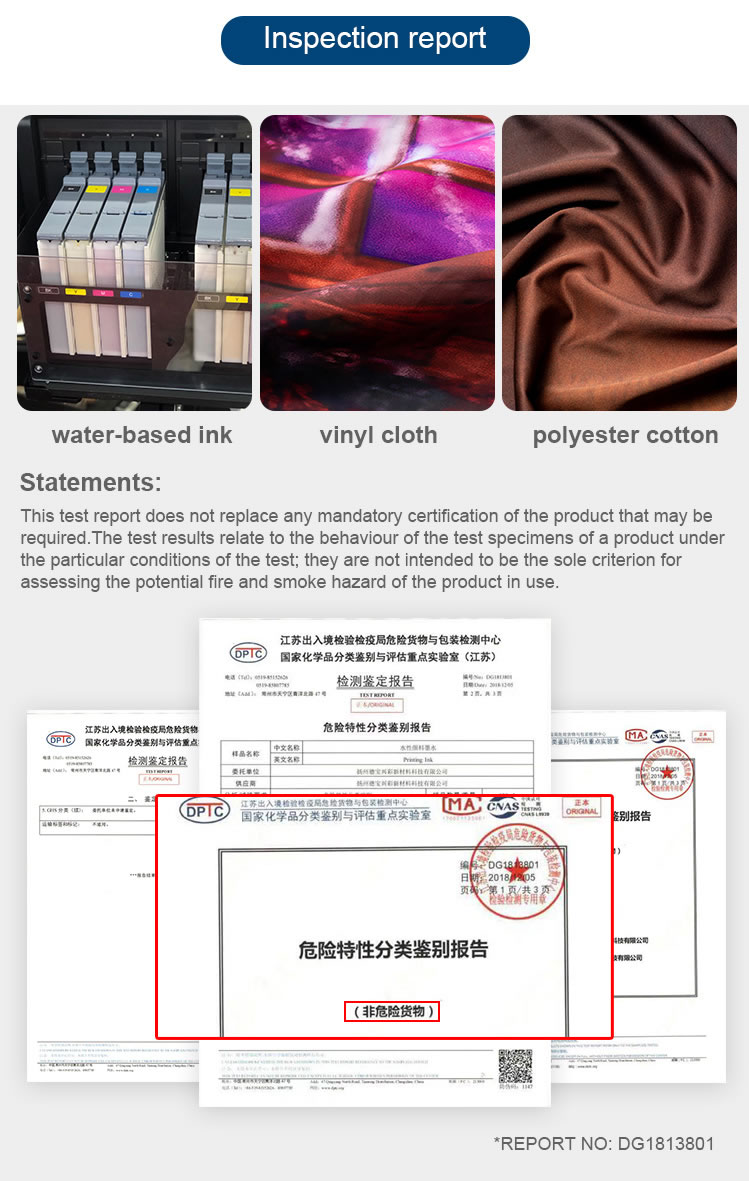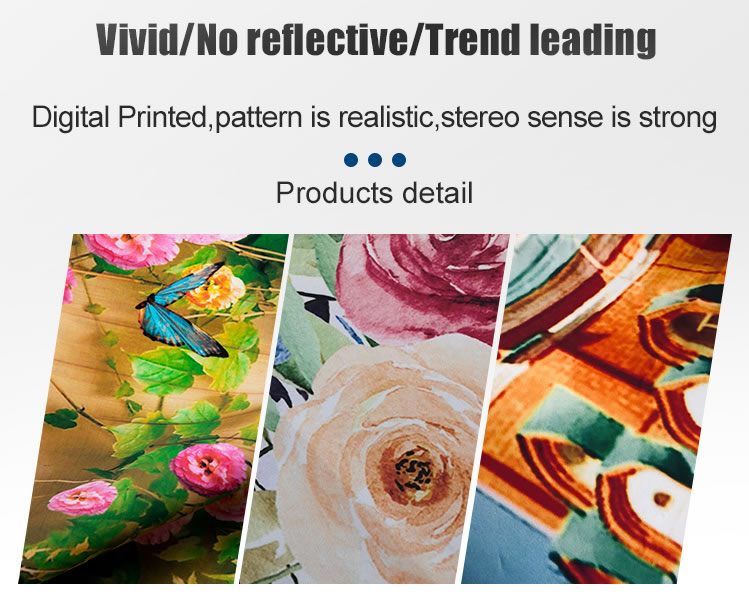 Our raw materials are certified by SGS and TUV ,while ensuring excellent quality, ensuring that they are green, healthy and harmless to the human body.
Ink: water-based ink, water as a dissolution carrier, safe, non-toxic, non-flammable, non-explosive, non-volatile.
Polyester cloth: cotton polyester fabric, skin-friendly, surface velvet treatment, reduced reflection, excellent background effect.
Vinyl cloth : vinyl photo cloth, non-toxic and harmless, good waterproof, weather resistant, bright color, good saturation, and a certain artistic effect.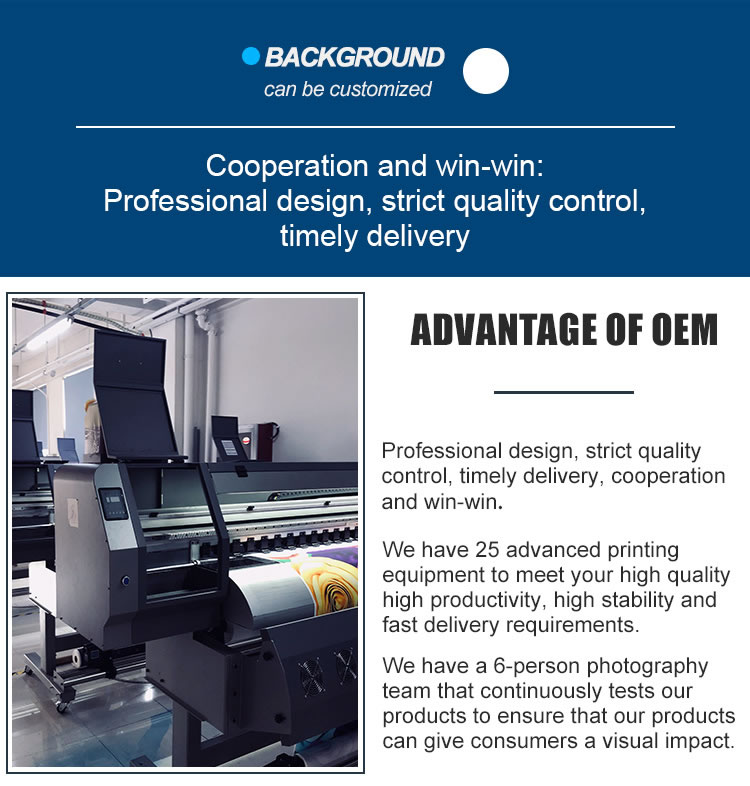 Professional design, strict quality control, timely delivery, cooperation and win-win!
1. We have 25 advanced printing equipment to meet your high quality, high productivity, high stability and fast delivery requirements.
2. Machine introduction: Fully automated computer control, high precision, large output, and awkward.
3. Micro-piezo nozzle, independent negative pressure, automatic adjustable, intelligent ink drop, no color difference, beautiful and delicate, vivid quality, fresh as ever .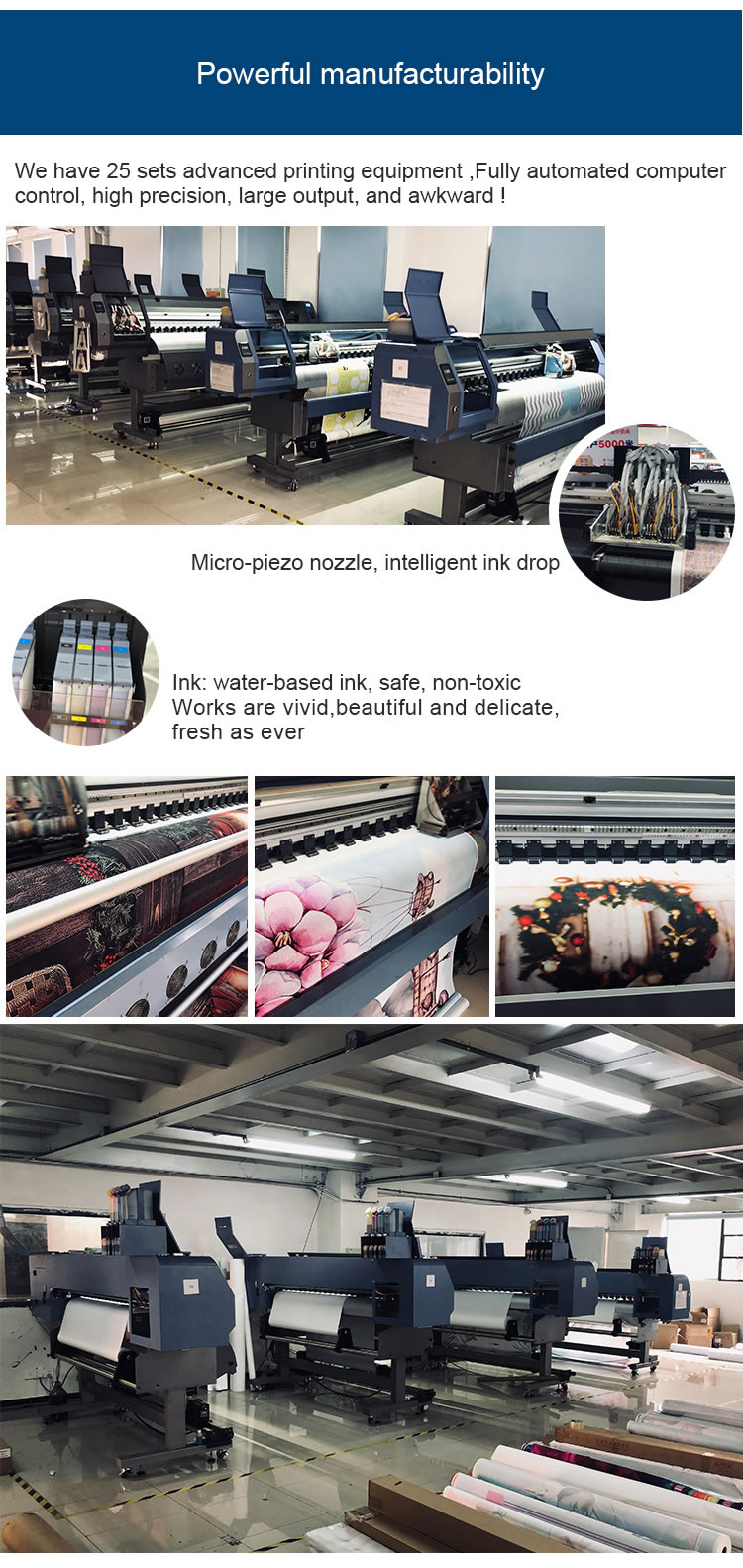 ※About us
We are a professional manufacturer of photographic equipment. We have five production lines. Main products: photographic lights, led ring lights, led studio lights,led video light,softbox, soft boxes, background ,backdrop, green screen ,light stand ,tripod,photography accessories, photography equipment.
※How do we ensure our quality ?
1. In the field of photography, well-known brands are our cooperative customers. We have provided them with oem services for 13 years. With their help, we have continuously optimized our quality control system.
2. We are confident to provide customers with top quality products as we have solid flow of Production Material Control (PMC),In-Process Quality Control (IPQC), Finished Product Quality Control (QC) and Delivery Quality Assurance (QA). To provide you with an extra level of protection, we check our items piece by piece prior to shipment.
3. Our products have passed ISO 9001,CE,ROSH, CCC, ROSH and other certification .
※What make our product difference from other factory?
1.Our clients benefit from lower manufacturing costs and time-to-market volume production through over 180 highly qualified staffs and the 8500 square meters workshop, including a mold development center, a metal and plastic injection center,a hardware processing center, 5 product assembling centers , Printing workshop.
2. Thanks to more than 15 dedicated engineers with strong engineering capability and extensive experience in system R & D, we keep developing new products every year to keep up to date with the market. we pride ourselves on our ability to meet our customers' needs. If one of our standard products doesn't meet your requirements, we can custom-design a product for you.
3.We have a complete process chain in the industry, so we can provide you with better customized services
4.Normally MOQ 100pcs, but we also accept small sample order for quality clients.