Main Features:

1.SOFTBOX WITH BOWENS MOUNT:
Come with bowens mount speedring adapter for most brands of strobe light;
Support one to three layer diffuser (Inner Baffle, Front Diffuser and Grid) for providing various lighting effect; Removable
inner baffle and front diffuser allow you tosoften the light while lowering exposure by 2.1 stops; Fabric grid included to
tighten beam angle and help control unwanted light.
2.DURABLE:
Stainless steel bracket supports the softbox with strong toughness and high strength, ensuring a long time
working without deformation.
3.QUICK TO ASSEMBLE:
Designed as an umbrella; even a young lady can do it about 10 seconds.Easy to use with no
hassles in opening or closing.
4.GREAT COMPATIBILITY:
This deep parabolic softbox is compatible with speedlite with bowens mount; Suitable for
photography speedlites, flash, moonlight and more.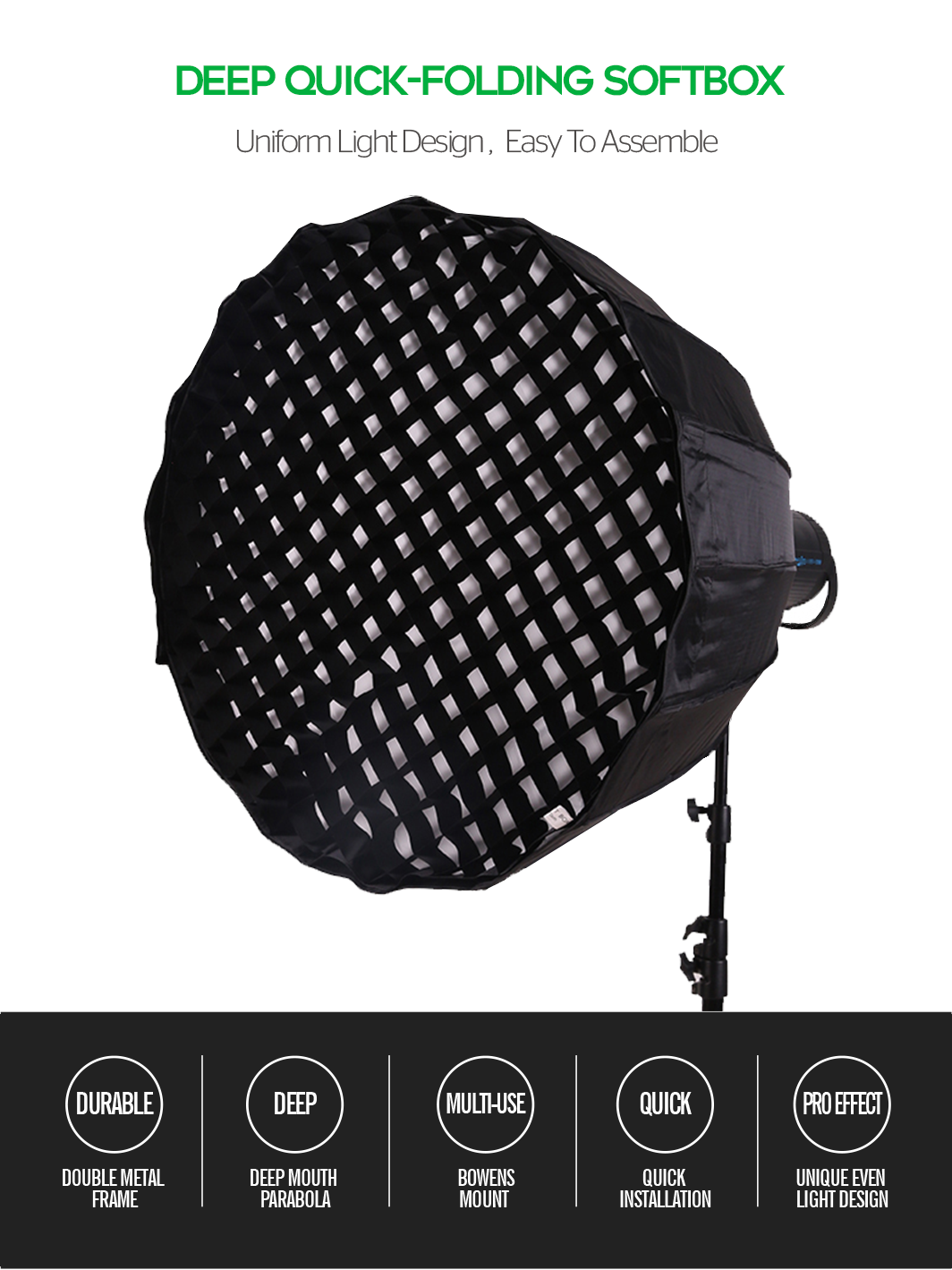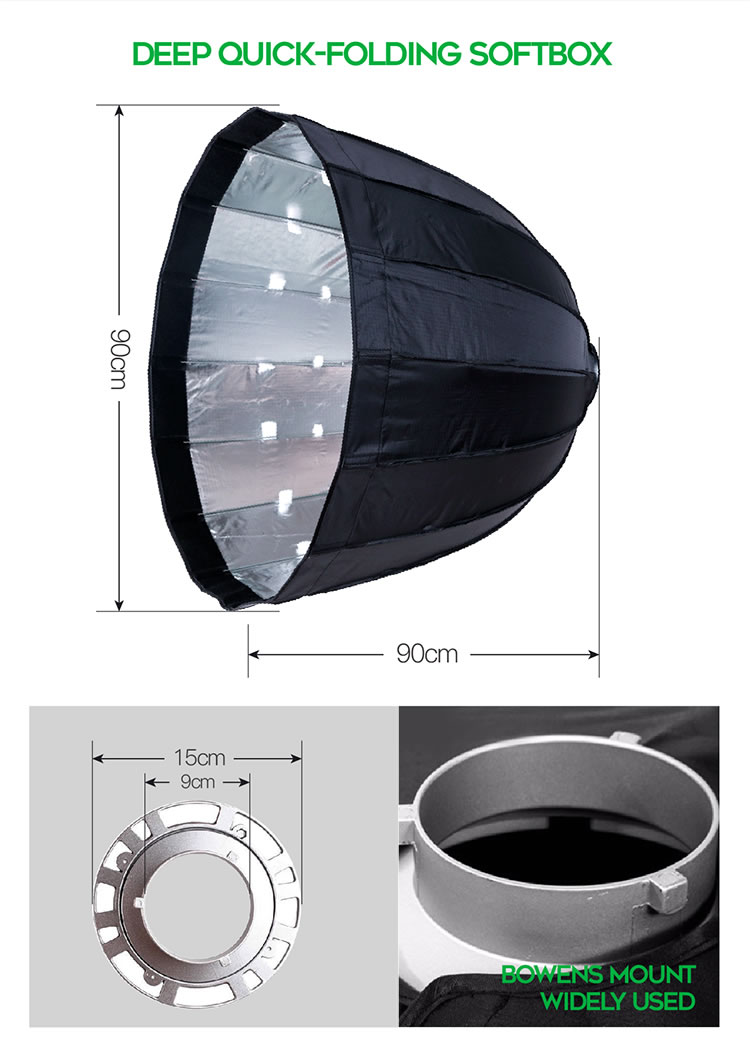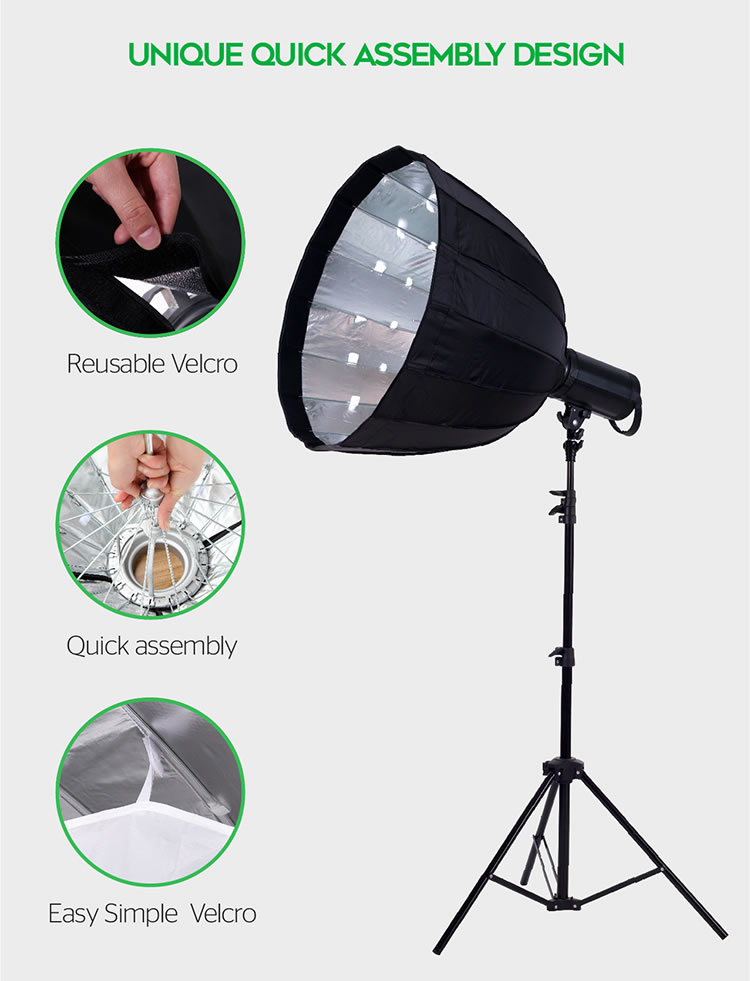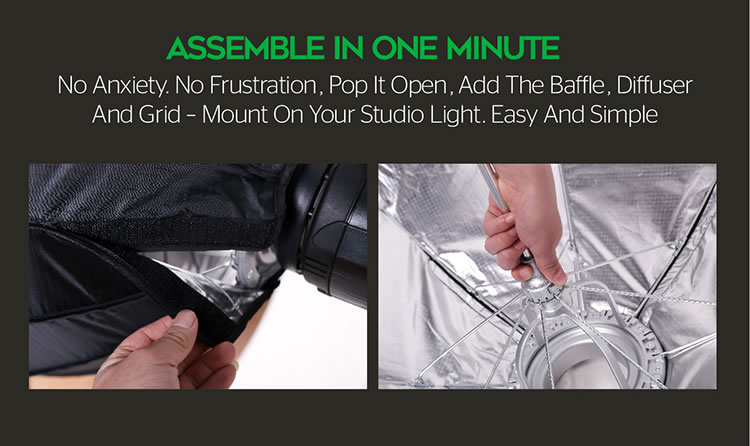 * Designed as an umbrella; even a young lady can do it about 10 seconds. * Gridded outer diffuser shield added is used to control light spill
and tighten the total coverage area; this can be particularly helpful in tight shooting environments.
* 16-Ribbed sections open and close like an umbrella; Easy to use with no hassles in opening or closing; Quick and easy lock system for safe
and sure setup; It can be folded into a small size into the included carry bag for portable carrying around during an outdoor event.
* Attention Lock & Unlock Method:1. Opening: Please Pull all the rods until they lock in place to open the softbox.2. Folding:Lift the softbox,
press the button and pull up the rod to release. Repeat the step for each rod.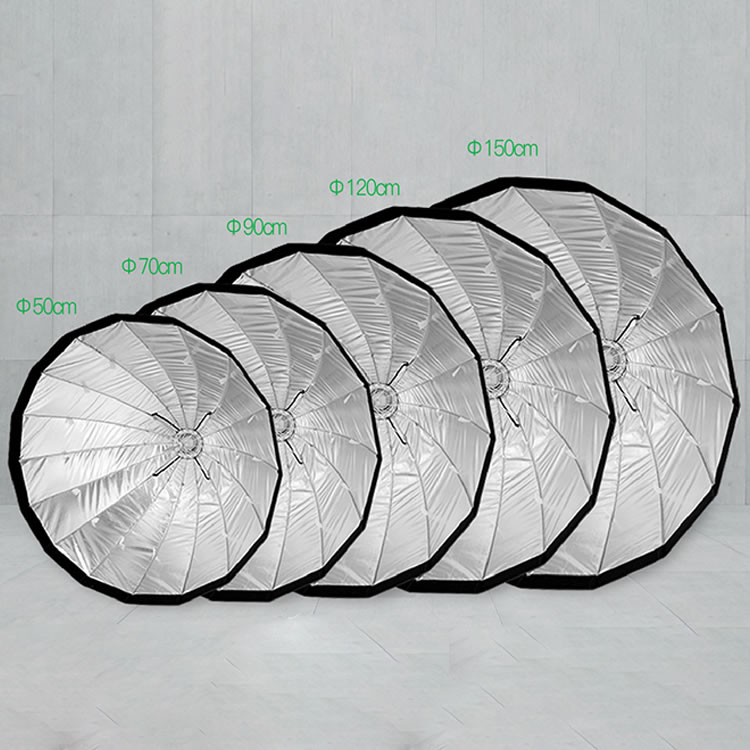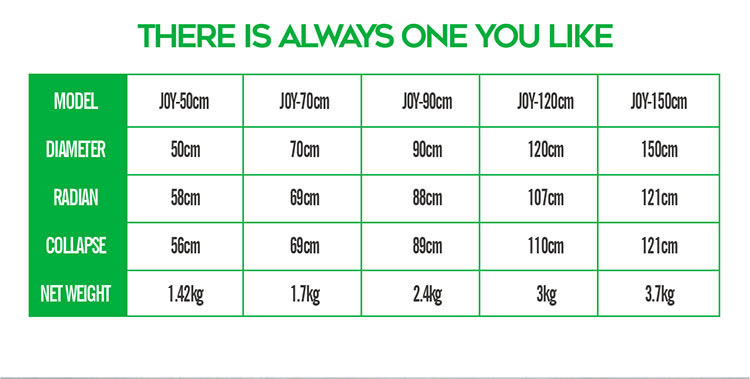 According to your requirements , we can design the softbox's performance, function, structure, appearance, size, packaging, logo . and

assist you in completing related inspections and certifications. Enhance your core competitiveness in the market